Great news!
I've been fortunate enough to welcome on board a new Sponsor: Shotover Jet, Queenstown New Zealand – World's Most Exciting Jet Boat Ride (www.shotoverjet.com)
The Shotover Jet is one of New Zealand's number one tourist attractions, with amazing scenery and adventure in Queenstown packed into the world's most exciting jet boat ride!
I am looking forward to working with the Shotover Jet company and people along my path to achieving my dreams and goals as a professional Ski Racer!
Below, check out the pic, the video of our ride from last week and the Shotover Jet info after the video: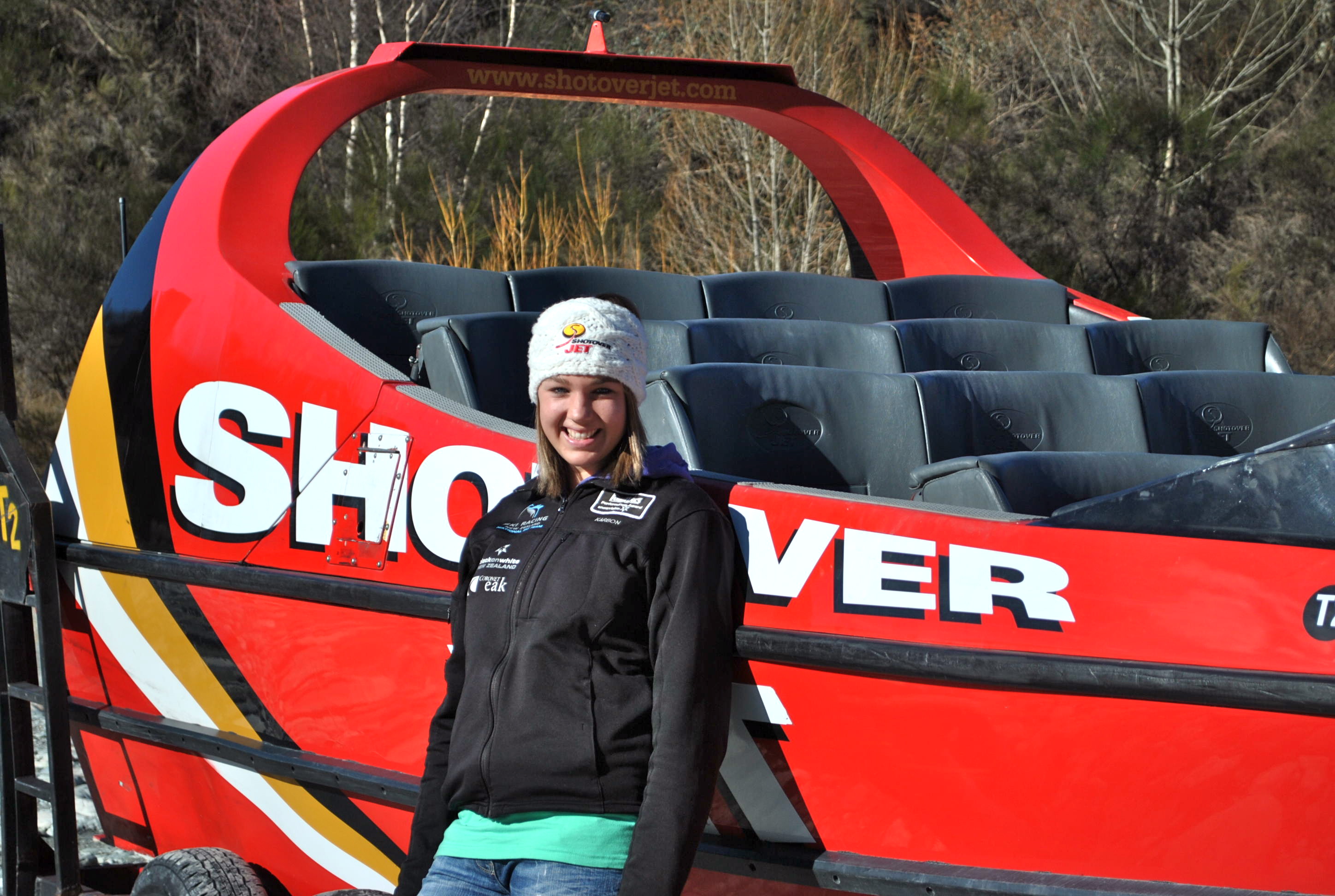 http://www.vimeo.com/27997106
World famous as the ultimate jet boat experience, Shotover Jet has thrilled over 3 million people since 1970, and now it's your turn! Take a unique breathtaking ride through dramatic and narrow canyons, and hold on tight for Queenstown's only exhilarating full 360° spins. 'Can you handle the canyons?' with award winning Shotover Jet, 'The World's Most Exciting Jet Boat Ride' and the only company permitted to operate in the spectacular Shotover River Canyons.
Shotover Jet was one of Queenstown's first adventure activities and is one of the experiences that has helped to put New Zealand on the global tourism map. Combining the classic New Zealand invention of the Jet Boat with the kiwi culture of adventure, Shotover Jet has become part of the fabric of what is quintessentially 'New Zealand'. People from all over New Zealand and from all around the world visit Queenstown for two main reasons, scenery and adventure; Shotover Jet combines both of these in a unique, exhilarating and unforgettable way and is for many visitors the highlight of their Queenstown and New Zealand holiday.